Usually containing recycled plastic polymers, tires, slant, and sawdust, flat roofs are typical in businesses as they're durable and affordable. If you're a business owner searching to replace your structure now, you'll enjoy many benefits when you pick this material for a recent installation.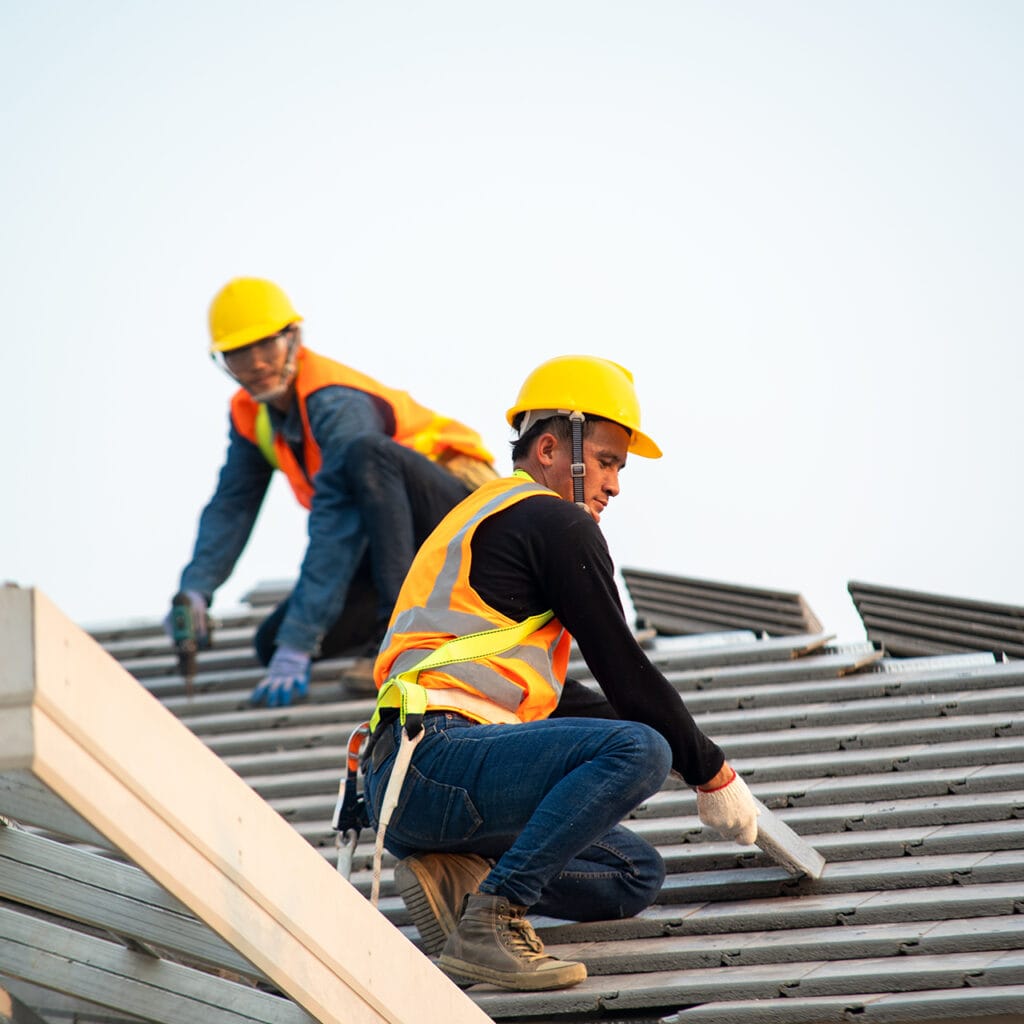 If you're still unconvinced, here are the benefits of rubber roofing systems:
What Are Rubber Roofs?
Rubber roofs consist of plastic polymers or rubber or a mix of both. Their materials are environmentally-friendly, consisting of recycled slate dust, sawdust, and tires.
Aside from that, rubber roofs help reduce leaks and produce more tight sealing. Generally, single-ply artificial membrane rubber roofs are sturdy and waterproof. And because of their flexibility, rubber roofing systems can do more than your standard asphalt roofs.
Why Should You Choose Rubber Roofing for a Commercial Roof?
Simplicity
Rubber is flexible and works on flat or low-pitch floors, creating pooling problems for other materials. Roofing contractors  install the roofing material fast, as it doesn't need roof deck reinforcement. And since it's light, you might even have it installed over a roof.
If you're looking to re-roof, the contractor will apply a foam layer to the existing surface, acting as insulation, and then put down the rubber.
Low Price
Rubber roofing is cheaper than other roof materials upfront, and maintaining it isn't too expensive either. After all, the surface has no tiles or shingles to replace and doesn't go through corrosion. And all you must do is sweep the surface now and then to remove excess debris and have it repainted every decade.
Sustainability
As a recycled roofing material, rubber lets you market your business as environmentally friendly. Even when it reaches its working life, the material's recycled to make various products, like rubber mulch and road materials. Clients nowadays like to rely on eco-friendly businesses. With this, you might attract loyal clients with that feature over time.
Durability
Rubber roofs can last up to half a century, resisting damage from ice, rain, hail, wind, and other harsh outdoor elements. And some variations can even withstand fire, preventing flames from spreading. Most products categorize as "ozone stable," meaning they won't deteriorate from overexposure to UV rays.
As a result, those features help you avoid roof replacement early.
Straightforward Installation
Rubber roof installation is more manageable and faster than asphalt or slate roofing. Seamless rolls are the most cost- and energy-efficient form of rubber roofing. They're unlikely to crack or leak since there are no seams for water to go through.
Aside from that, shingles get nailed down like conventional shingles, which are more expensive than rolls. And rubber roofs are cheaper and easy to install.
Hire an Expert Rubber Roofer Today
Hiring the best rubber roofing contractor near you is the most crucial step in protecting your business. When installed well by a professional roofing company, a rubber roof can last over 20 years.
But an improperly installed rubber roof needs replacement within a couple of years. Most importantly, a correctly installed roof can cause excessive damage to the structure below.
If you're in Danbury, CT, and need a rubber roof specialist, call the Roofing Contractor of Danbury to get your free consultation and estimate.
Roofing Contractor of Danbury
247 Franklin Street Ext, Danbury CT 06811
Phone Number: 1-860-773-5040
Website: https://roofer-danburyct.com/